Rather than letting those old bulletin programs go to waste we recycle them into fun origami projects.
I made some letters that could be used for children's spelling practice. Below are some examples of those letters: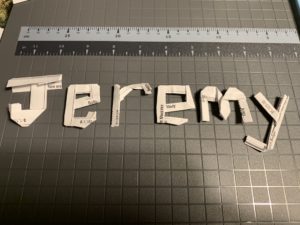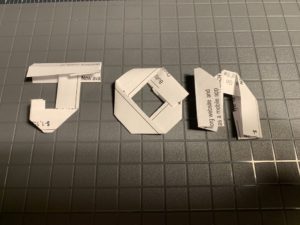 Here is an example of some of the dresses I made for my daughter.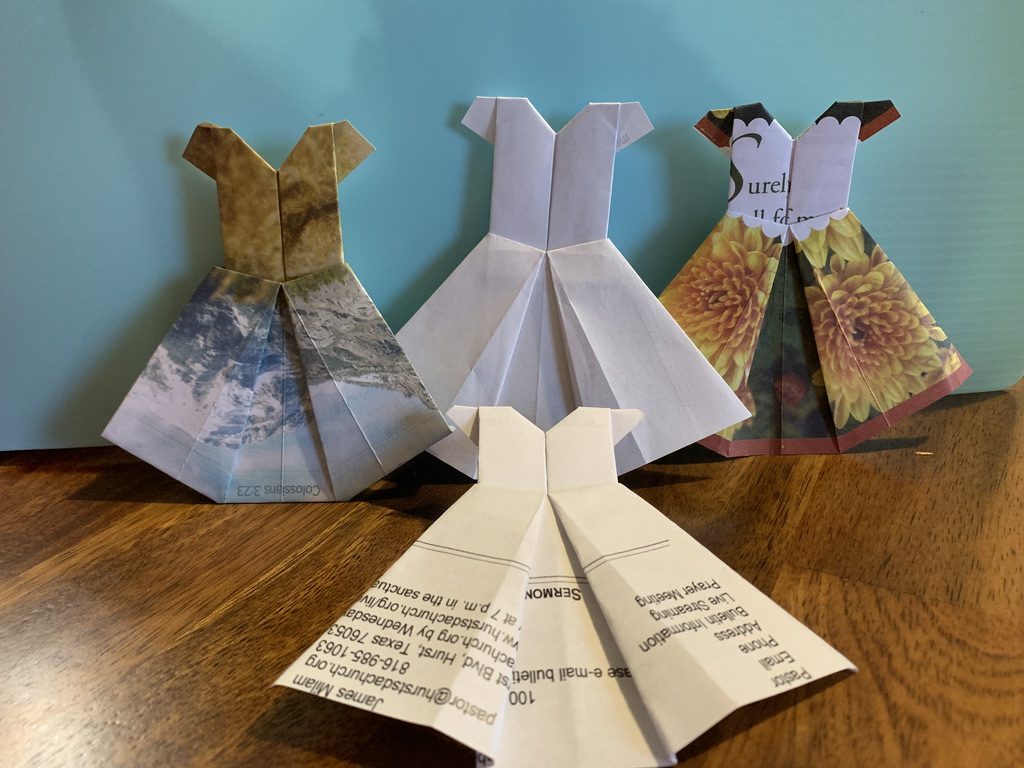 Fold in half and unfold

Fold in half and unfold


Fold edges to center and unfold

Turn paper over


Valley fold in to center

Folder approximately as shown

pull bottom folds out to make dress

Turn over

Fold corners down to create crease and unfold

Squash fold along crease

Fold inner corners to make neck line

Fold upper edge in to make dress top

Squash fold to wrap dress around top

repeat with left side

fold upper portion to make arms

repeat with left side

front view

fold top down to complete shoulders

Plain paper example

Flower bulletin example